New Frontiers: Art and Technology Panel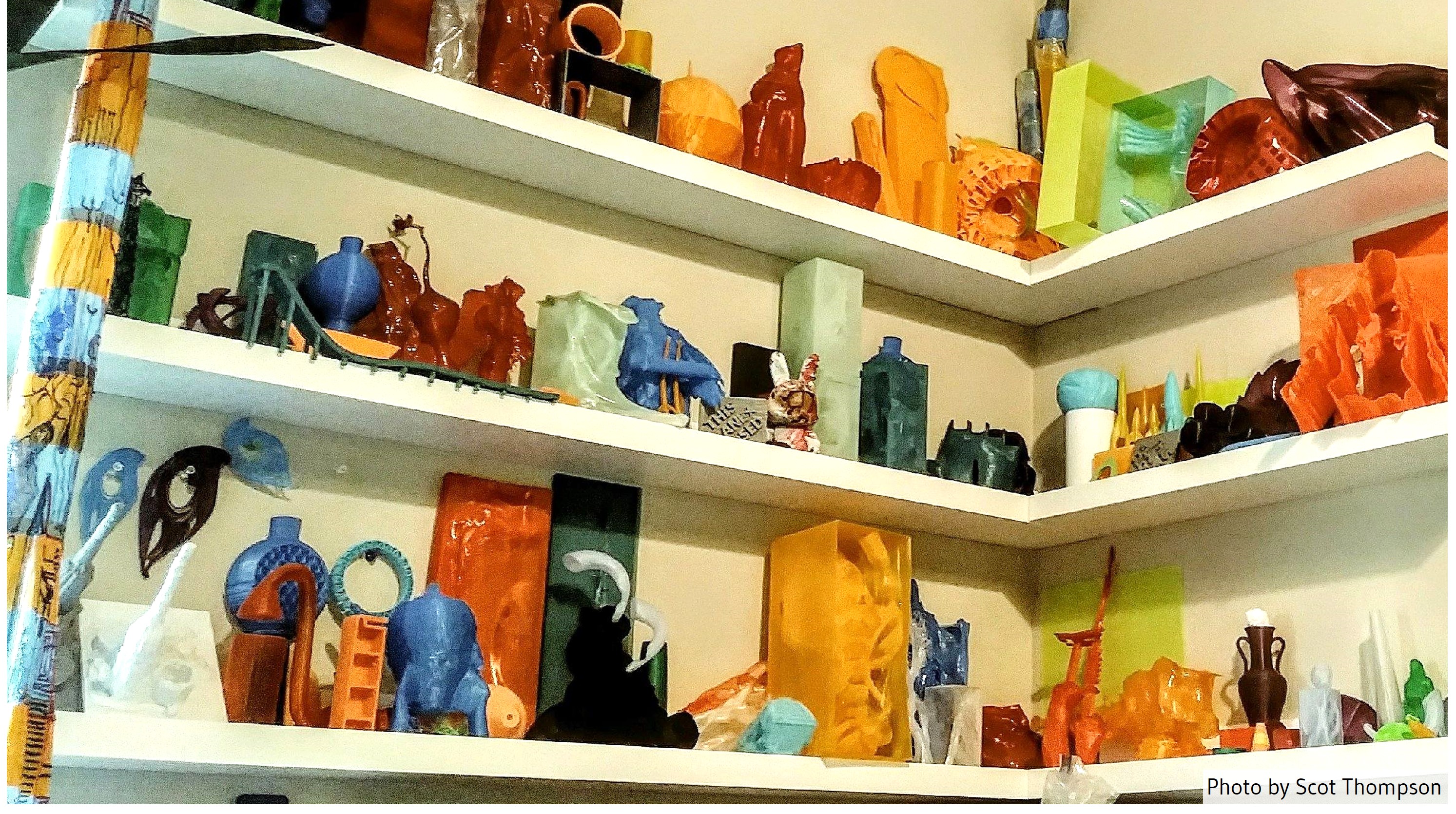 On April 25, Prof. Segal moderated a panel discussion, "New Frontiers: Art and Technology," in the David Filderman Gallery at the Hofstra University Museum. The event accompanied the current exhibition, Portfolios II: Offset Lithographic Prints. The conversation examined the intersections between art, architecture, and engineering and touched on topics such as historic use of technology, current use of 3D printing, the role of collaboration, and the future of art.
The panelists were: Richard Banks, President, Reflex Offset Printing Inc. (commercial printer); Dan Reynolds, Senior Applications Engineer, Thornton Tomasetti; Susan Schafer, PhD, Adjunct Assistant Professor, Fine Arts, Design, Art History, Hofstra University; Scot Thompson, Artist.
April 2018